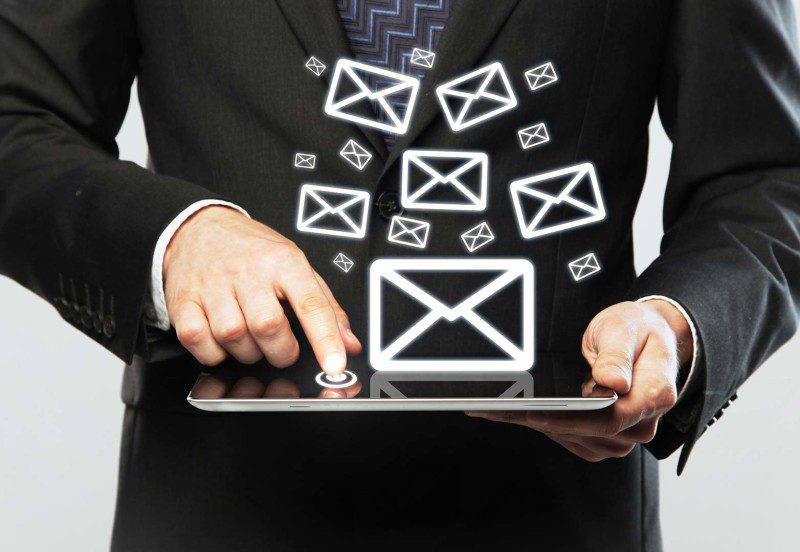 Sebagai penyempurna, jangan lupa untuk menyertakan kata pengantar. Memang terkesan sepele dan sederhana, namun ternyata sangat menentukan. Oleh karena itu, jangan abaikan artikel yang merupakan hasil ikhtiar paling maksimal.
Kata pengantar ini kita gunakan sebagai ajang iklan memperkenalkan siapa diri kita. Dalam kata pengantar ini, kita menuliskan siapa kita sebenarnya, baik jabatan, profesi, ataupun lainnya. Perlu diingat, untuk menunjang brand kita, buat saja blog ataupun web, sehingga kita juga dikenal di dunia maya.
Adanya surat pengantar harus kita maksimalkan dengan mengisi identitas yang benar dan dapat dipertanggungjawabkan.
Berkaitan dengan kata pengantar, Penulis sendiri terinspirasi adanya identitas yang selalu tertera pada bagian pojok paling bawah sebuah artikel opini. Pada bagian tersebut, ada berbagai latar belakang profesi sang penulis.
Oleh karena itu, agar artikel kita semakin dipercaya, alangkah lebih baiknya kita ceritakan kepribadian kita agar mengenal lebih dekat. Misal kita pernah aktif di salah satu organisasi, pernah menjadi pemimpin suatu organisasi, atau yang lainnya, sehingga kita mampu meyakinkan bahwa kita ikut ambil bagian dalam penyelesaian masalah bangsa.
Perlu diingat, terkadang organisasi memang menentukan. Dalam hal ini, tentu organisasi yang telah terbukti melahirkan pemimpin-pemimpin bangsa menjadi salah satu kepercayaan sang redaktur terhadap tulisan gagasan kita. Hal ini berkaitan munculnya banyak organisasi-organiasai yang keberadaannya tidak konsisten.
Selain tidak konsisten juga organisasi yang anggotanya seperti "bebek", yakni anggota yang selalu membenarkan senior-seniornya walaupun telah terbukti melakukan kesalahan. Yang ada kebenaran itu hanya milik kelompoknya.
Penulis sendiri sering menggunakan dua organisasi, yakni HMI dan Laboratorium Agama Masjid Sunan Kalijaga. Pertanyaannya, bagaimana jika tak pernah ikut organisasi ataupun tak mempunyai pengalaman menjabat sama sekali atau dengan istilah "pengacara", pengangguran banyak acara? Tenang, banyak jalan menuju Imogiri. Upzzz! Maksud Penulis menuju Roma.
Jika tak punya gelar ataupun jabatan pun bisa, jangan berputus asa dan jangan berkecil hati, kesempatan sama. Oke? Solusinya, tentu pernah mengikuti workshop pelatihan ataupun seminar yang bergengsi, bukan? Jika pernah, jangan ragu tuliskan saja.
Lebih hebatnya lagi jika ada beberapa tulisan kita yang sudah termuat di media massa lainnya. Hal ini tentu akan menambah nilai plus termuatnya tulisan kita. Nilai plus lainnya yakni jika kita mempunyai lembaga ataupun komunitas-komunitas yang dirintis sendiri.
Belum lama ini, Penulis kerap bertemu dengan penulis satu almamater HMI, yaitu Ahmad Sahide. Karena kegigihan dan perjuangannya dalam menulis dan merintis Komunitas Belajar Menulis (KBM), beliau mampu menembus kolom Opini Kompas.
Ya, pokoknya ceritakan saja siapa diri kita, apa pun terkait profesi kita. Penulis pun sempat beberapa kali menyertakan kegiatan-kegiatan, baik dalam training, menjadi ketua panitia acara-acara ataupun prestasi-prestasi lomba yang pernah Penulis ikuti. Tak perlu terpaku pada lomba opini, bisa juga karya tulis ilmiah maupun tulisan-tulisan lain seperti feature, cerpen ataupun puisi.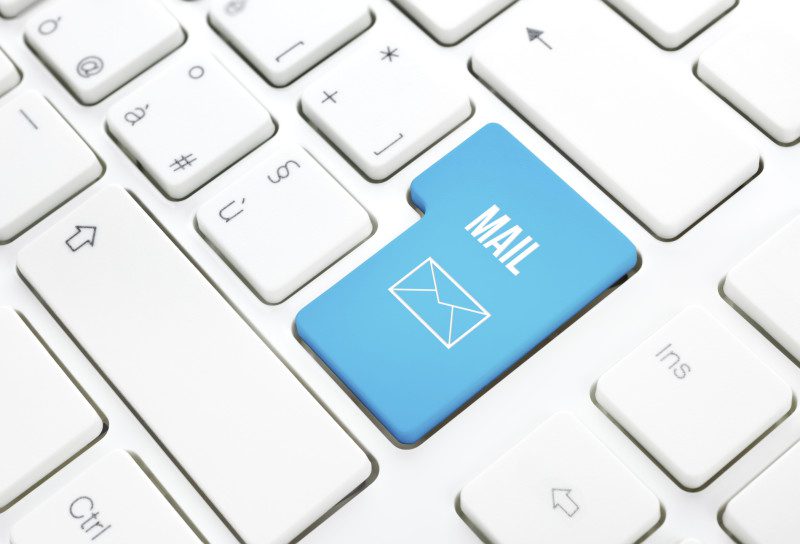 Berikut ada beberapa contoh surat pengantar, tidak harus sama namun substansinya memberi pengantar dan memperkenalkan siapa kita.
Contoh 1
Kepada:
Yth. Redaktur Opini Debat Mahasiswa
Di Semarang
Dengan hormat, Penulis:
Nama: Untung Selalu
Tempat/Tanggal Lahir: 14 Desember 1992
Status: Mahasiswa S-1 Jurusan Komunikasi dan Penyiaran Islam UIN Sunan Kalijaga
Organisasi saat ini: Aktivis Lingkungan Hidup Nasional
Alamat: Payaman Utara, Girirejo, Imogiri, Bantul, Yogyakarta, 55782
Telp/Hp: 089671234567
Email: [email protected]
Bermaksud mengirimkan artikel menarik berjudul: "Bangkitlah Aktivis!" agar dimuat dalam "Kolom Debat Mahasiswa" di harian umum Suara Merdeka edisi mendatang Sabtu, 9 Maret 2013. Untuk informasi tambahan, artikel Penulis pernah dimuat sejumlah media cetak dan berhasil menyabet juara dalam lomba-lomba seperti: Surat Kabar Kedaulatan Rakyat, Tribun Jogja, Harian Jogja, Minggu Pagi, Juara Lomba Artikel Ilmiah Nasional, Juara Lomba Artikel Kampus.
Atas termuatnya artikel tersebut, Penulis pribadi mengucapkan banyak terima kasih.
Yogyakarta, 5 Maret 2013
Hormat Penulis,
(Untung Selalu)
Bank BRI Syariah Cabang Yogyakarta No. Rek.: 2527206383 a/n Untung Selalu
Contoh 2
Assalamualaikum,
Bismillahirrahmanirrahim,
Berikut Penulis lampirkan sebuah artikel opini menarik. Goresan tangan yang terlahir dari bara hati, semoga menjadi secuil inspirasi. Atas termuatnya artikel penulis ini, Penulis sampaikan banyak terimakasih.
Wassalamualaikum,
Untung Selalu
Komunikasi dan Penyiaran Islam
Fakultas Dakwah dan Komunikasi
UIN Sunan Kalijaga
Bank BRI Syariah Cabang Yogyakarta No. Rek.: 8022078797 a/n Untung Selalu
Dua contoh di atas terlihat berbeda, bukan? Sekali lagi, the power of kata-kata. Ya, semestinya kita tak menjual tulisan kita dengan murah. Perlu jual mahal donk dan memang harus memantaskan untuk mahal. Sekali lagi, keunikan kata-kata sangat membuat kesan tersendiri bagi redaktur.
Namun ingat, contoh kedua lebih baik digunakan bagi kolumnis yang sudah dikenal sang redaktur opini. Jangan sampai kita jual mahal namun daya jual kita murah and rendah. Maksud Penulis, kita boleh saja jual mahal kepada redaktur opini asalkan kita mempunyai daya jual yang tinggi.
Ciri-cirinya mempunyai daya jual yang tinggi itu mulai dari tulisan kita berbobot sampai kita benar-benar orang yang mempunyai pengaruh terhadap publik. Namun jika kita enjoy and "PW" menggunakan contoh yang pertama pun tidak masalah.
Oke, selanjutnya agar investasi kita bertambah lebih besar, cobalah sesekali silaturahmi. Inilah yang perlu dilakukan penulis, yakni melakukan "PDKT". Usaha apa pun tanpa adanya ikatan kekeluargaan, semua hanya akan menjadi kaku.
Maka sambunglah rasa terlebih dahulu sebelum menyambung relasi ataupun bisnis. Mulailah membangun relasi yang luas. Ketika surat pengantar sudah jadi, maka tugas kita mencari siapa redakturnya. Ini bukan menyuap lho, bukan!
Langkah-langkahnya, kita bisa mengikuti event-event yang sering diadakan surat kabar tersebut mulai dari diskusi, seminar ataupun latihan kejurnalistikan.
Kedua, kita juga bisa membawa organisasi kita, tak perlu takut, ajak saja kerjasama untuk mengadakan pelatihan jurnalistik. Perlu diketahui bahwa ketika kita mengajak kerjasama dalam hal pelatihan jurnalistik, mereka akan senang dan berterima kasih kepada kita.
Penulis pun sering mengajak kerja sama beberapa lembaga kepenulisan dan wow-nya kita hanya menyediakan peserta dan tempat. Konsumsi, keuangan, bahkan ilmu kita dapatkan dengan gratis. Nikmat mana lagi yang akan Anda dustai?
Bila sudah jelas dengan kata pengantar, ada baiknya Anda memperhatikan 6 hal ini sebelum Anda mengirimkannya ke media.