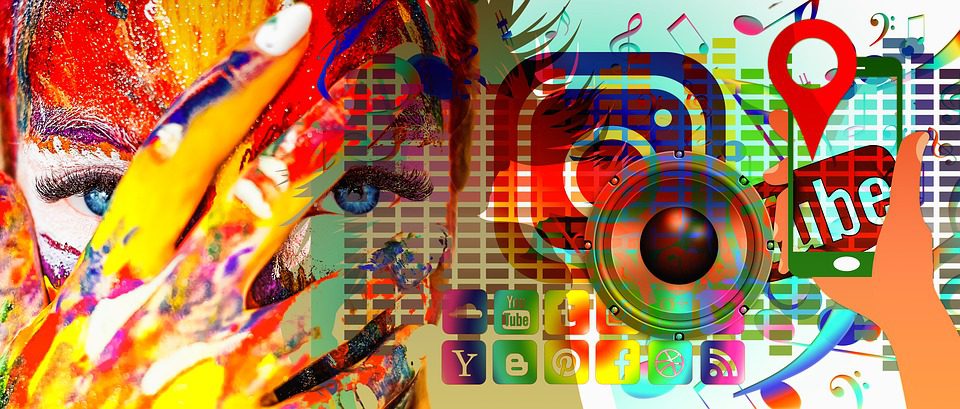 Terminologi Dakwah
Islam adalah agama dakwah, artinya Islam adalah agama yang mengajak, memanggil dan menyeru kepada umatnya untuk menuju kepada kebaikan, menyuruh kepada yang ma'ruf dan mecegah dari kemunkaran sehingga umat Islam akan selamat serta berbahagia di dunia dan akhirat. Dakwah sebagai aktifitas umat Islam dalam perkembangannya senantiasa mengalami perkembangan baik dari sisi metode maupun media yang digunakan. Dakwah dalam Islam begitu luas. Tahukah Kamu pengertian dakwah?
Dengan demikian pengertian dakwah adalah memanggil, menyeru ke jalan Tuhan untuk kebahagiaan dunia dan akhirat dengan menggunakan bahasa keadaan manusia yang didakwahi (mad'u) atau "memanggil", menyeru ke jalan Tuhan untuk kebahagiaan dunia dan akhirat dengan perbuatan yang sesuai dengan keadaan manusia. Bahasa dalam konteks dakwah ini meliputi segala hal yang berhubungan dengan keadaan mad'u baik fisiologis maupun psikologis.
Dalam prakteknya ada beberapa media yang dapat digunakan untuk menyampaikan pesan dakwah dari da'i kepada mad'u yaitu dapat diklasifikasikan menjadi tiga kelompok yaitu pertama,media terucap atau the spoke words yaitu alat yang bisa mengeluarkan bunyi seperti radio, telepon, dan sejenisnya.
Kedua,media tertulis atau the printed writing yaitu media berupa tulisan atau cetakan seperti majalah, surat kabar, buku, pamphlet, lukisan, gambar dan sejenisnya. Ketiga, media pandang dengar atau the audio visual yaitu media yang berisi gambar hidup yang bisa dilihat dan didengar yaitu film, viduo, televise, dan sejenisnya. Atau media dakwah meliputi media audio, visual dan media audio visual.
Diantara media yang dapat digunakan dalam berdakwah adalah film. Meskipun film bukan satu-satunya media terbaik dalam berdakwah, namun dengan menggunakan film sebagai media dakwah diharapkan mad'u akan menemukan karakter positif dalam film tersebut, sehingga diharapkan dengan menonton film tersebut mad'u akan terpengaruh pada karakter dalam film tersebut dan diharapkan akan mengambil contoh keteladanan dari film tesebut. Disamping itu dengan pemutaran film diharapkan penonton/mad'u dapat mengambil pelajaran/ibroh dari tayangan film tersebut.
Dakwah berasal dari bahasa Arab, yaitu: da'a, yad'u, da'wa yang berarti menyeru, memanggil mengajak, dan menjamu. Kemudian, da'a, yad'u, du'a, yang berarti memanggil, mendo'a dan memohon.[1]
Dari beberapa makna kata dakwah di atas dapat disimpulkan bahwa kata dakwah mengandung unsur ajakan, panggilan atau seruan.
Pengertian Dakwah menurut Para Ahli
Secara istilah atau terminologi dapat ditemui berbagai ragam pengertian dakwah yang dikemukakan oleh beberapa pakar. Perbedaan ini disebabkan oleh perbedaan sudut pandang mereka terhadap dakwah itu sendiri. Di bawah ini akan dikemukakan beberapa pandangan pakar tentang definisi dakwah:
Pengertian dakwah menurut Abu Bakar Zakaria adalah:
"usaha para ulama dan orang yang memiliki pengetahuan tentang agama (Islam) dengan memberi pengajaran kepada mereka masyarakat akan hal-hal yang dapat menyadarkan mereka terhadap urusan hal-hal yang dapat menyadarkan mereka terhadap urusan keagamaan dan keduniannya sesuai dengan kemampuan yang dimiliki."[2]
Pengertian dakwah menurut Muhammad Abduh dalam hal ini mengistilahkan dakwah dengan islah yaitu memperbaiki keadaan kaum muslim dan memberi petunjuk kepada orang-orang kafir untuk memeluk agama Islam.[3]
Pengertian dakwah menurut Amrullah Ahmad adalah:
"aktualisasi nilai-nilai imani seseorang yang dimanifestasikan dalam suatu sistem kegiatan manusia beriman, dalam bidang kemasyarakatan, yang dilaksanakan secara teratur, untuk mempengaruhi cara merasa, berfikir, bersikap dan bertindak manusia, pada tataran kenyataan individual dan sosio kultural, dalam rangka mengusahakan terwujudnya ajaran Islam dalam semua segi kehidupan manusia dengan menggunakan cara tertentu."[4]
Quraish Shihab memberi pengertian yang lain dari dakwah yaitu seruan atau ajakan keinsafan. Usaha mengubah situasi kepada situasi yang lebih baik dan sempurna, baik terhadap pribadi maupun masyarakat dan dakwah seharusnya berperan dalam pelaksanaan ajaran Islam secara lebih menyeluruh dalam berbagai aspek kehidupan.[5]
Kemudian Amin Rais mengemukakan bahwa pengertian dakwah adalah setiap usaha rekonstruksi masyarakat yang masih mengandung unsur-unsur jahili agar menjadi masyarakat yang Islami.[6]
Dari beberapa pengertian dakwah yang disebutkan di atas dapat dipahami bahwa dakwah pada hakikatnya adalah usaha untuk memperbaiki keadaan hidup seseorang atau masyarakat dari yang semula tidak/kurang baik menjadi baik/lebih baik. Dakwah adalah suatu usaha untuk mewujudkan kehidupan masyarakat yang aman, tentram, yang diliputi kebahagiaan hidup baik di dunia maupun di akhirat. Usaha-usaha dakwah tersebut dapat dilakukan dengan cara lisan, tulisan ataupun melalui perbuatan/keteladanan.
Dakwah sebagai suatu ikhtiar untuk menyebarkan ajaran Islam di tengah masyarakat mutlak diperlukan. Dahulu dakwah adalah tugas para Rasul dan Nabi Allah Swt. Tetapi setelah agama Islam datang, dakwah tidak lagi hanya tugas para Rasul dan Nabi, melainkan menjadi tugas dari seluruh pengikutnya.
Salah satu ayat dalam al-Qur'an yang dapat dijadikan landasan bahwa dakwah merupakan tugas kolektif adalah ayat 104 dalam surat Ali Imran yang berarti: "Dan hendaklah ada diantara kamu segolongan umat yang menyeru kepada yang ma'ruf dan mencegah dari yang munkar, mereka itulah orang-orang yang beruntung."
Dalam ayat di atas terdapat kata minkum  yang dapat berarti kamu semua yang dalam gramatika bahasa Arab disebut li al-bayan dan bisa juga berarti li al-ta'bid yang artinya sebagian dari kamu.
Al-Qur'an juga memberikan landasan teoritis agar dakwah dilakukan secara hikmah.[7] Ini dapat ditemukan dalam surat al-Nahl ayat 125 yang dalam bahasa sehari-hari hikmah sering diartikan sebagai tindakan yang bijaksana.
Orang yang bijak tentunya orang yang memiliki pengetahuan yang dalam, yang bukan saja dalam satu bidang tapi juga dalam bidang yang lain. Dengan pengetahuan yang luas, sesorang pendakwah tentunya dapat memilih metode dan materi dakwah yang tepat untuk diberikan kepada sasaran dakwah yang dihadapi.
Sukses atau tidaknya dakwah tidak dapat diukur dengan gelak tawa atau tepuk tangan riuh pendengarnya, bukan pula dari ratap tangis mereka. Namun kesuksesan dakwah dapat diukur dengan bekas (atsar), kemudian tercermin dalam tingkah laku mereka. Untuk mencapai sasaran tersebut, tentunya semua unsur dakwah harus mendapat perhatian para da'i.[8]
Tujuan Dakwah
Tujuan dakwah secara umum adalah mengubah sasaran perilaku dakwah agar mau menerima ajaran Islam dan mengamalkannya dalam tatanan kenyataan kehidupan sehari-hari, baik yang bersangkutan dengan masalah pribadi, keluarga, maupun sosial kemasyarakatan, agar terdapat kehidupan yang penuh dengan keberkahan samawi dan keberkahan ardhi (QS. Al-A'raf: 56), mendapat kebaikan dunuia dan akhirat, serta terbebas dari azab neraka (QS. Al-Baqarah: 202)
Tujuan-tujuan umum ini harus dirumuskan ke dalam tujuan-tujuan yang lebih operasional dan dapat dievaluasi keberhasilan yang telah dicapai.Misalnya, tingkat keistiqamahan dalam mengerjakan shalat, tingkat keamanahan dan kejujuran, berkurangnya angka kemaksiatan, ramainya shalat berjamaah di masjid, berkurangnya tingkat pengangguran, penjual minuman keras, dan lain sebagainya.
Menurut Abul A'la al-Maududi dilihat dari sisi makna, tujuan dan sasaran dakwah, maka dakwah ditujukan kepada tiga kelompok manusia.Pertama, dakwah ditujukan kepada umut Islam khususnya, agar menyembah Allah dan tidak mensyarikatkan-Nya dengan sesuatu, dan tidak menjadikan sesembahan lain, selain dari Allah.
Kedua, dakwah ditujukan kepada orang yang bersedia menerima Islam sebagai agamanya, memurnikan keyakinan, hanya mengakui Allah sebagai rab nya, membersihkan jiwanya dari segala macam penyakit hati, menjaga segala amal perbuatan agar tidak bertentangan dengan ajaran Islam yang dianutnya.
Ketiga, dakwah ditujukan kepada seluruh penduduk bumi, agar mereka menggunakan petunjuk dari Allah dalam menjalankan sistem pemerintahan, dengan demikian Islam menolak segala sistem yang zalim yang merusak tatanan kehidupan, mengantikannya dengan sistem Islam, memindahkan segala bentuk kepemimpinan yang zalim kepada sisitem pemerintahan yang sesuai dengan ajaran Islam.
Komponen Dakwah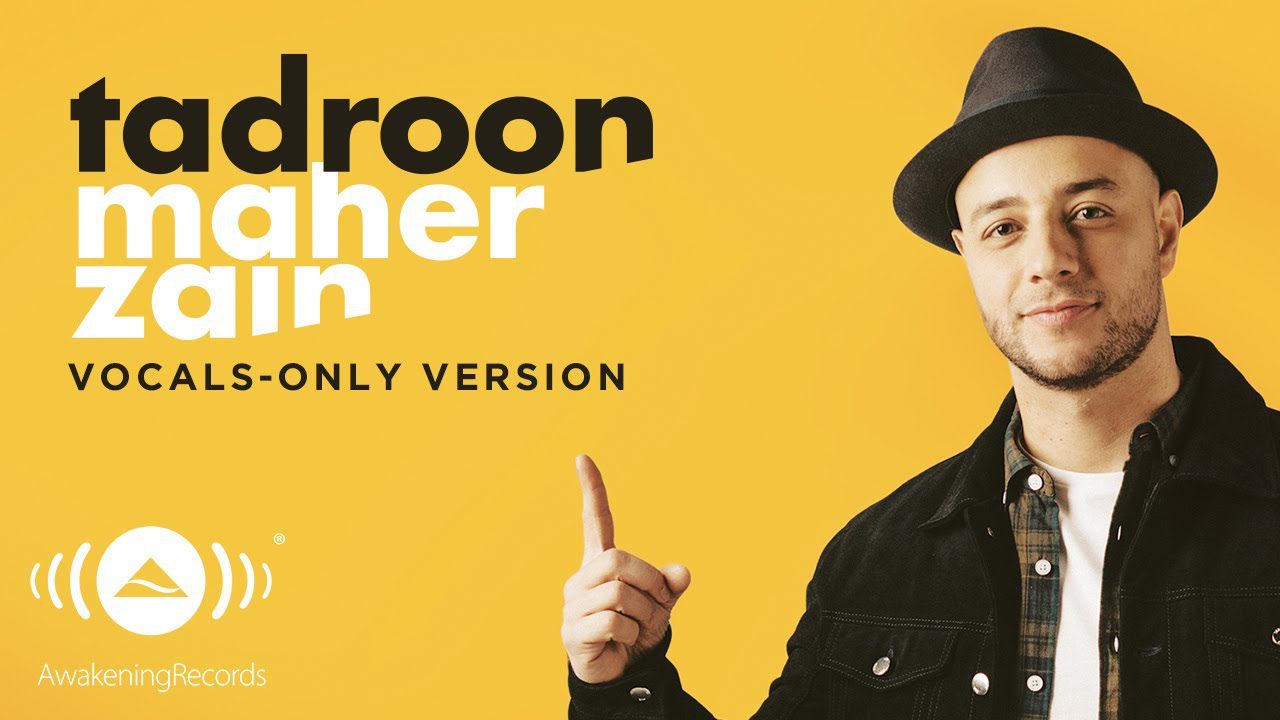 Ada beberapa komponen yang terlihat dalam proses dakwah yaitu:
1. Da'i
Da'i merupakan pelaku (pemberi dakwah), disamping itu da'i juga merupakan sumber dakwah karena dia sangat menentukan keberhasilan dari kegiatan dakwah. Sehingga da'i hendaknya orang yang memiliki pengetahuan yang lebih dalam bidang agama, disamping itu dia harus memiliki kepribadian yang bersifat rohani:
Iman dan taqwa kepada Allah SWT
Tulus ikhlas dan tidak mementingkan kepentingan diri sendiri
Sederhana dan jujur
Tidak memiliki sifat egoism
Sifat antusisme (semangat)
Sabar dan tawakkal
Memiliki jiwa toleran
Sifat terbuka (demokratis)
Tidak memiliki penyakit hati
Disampinghal tersebut di atas, da'i harus memenuhi beberapa sikap yaitu:
Berakhlak mulia
Ing ngarso sang tulodho, ing madya mangun karsa, tutwuri handayani
Disiplin dan bijaksana
Wira'i dan berwibawa, merupakan sikap menjauhkan perbuatan-perbuatan yang kurang berguna dan mengindahkan amal saleh, disamping itu da'i juga harus memiliki kewibawaan sehingga apa yang disampaikan akan diperhatikan oleh mad'unya
Tanggung jawab
Berpandangan luas, seorang da'i harus berpandangan yang luas dalam melihat suatu persoalan, sehingga ia tidak picik dan fanatic terhadap golongannya.
Berpengetahuan yang cukup.
Disamping hal-hal yang bersifat rohani, seorang da'i harus juga memperhatikan kepribadian yang sifatnya jasmani, sebagaimana pandangan teori Gestald, bahwa dalam memandang seseorang akan bersifat keseluruhan baru ke bagian-bagian, sehingga seorang da'i harus juga memperhatikan penampilannya. Meskipun penampilan bukan faktor yang utama sebagai penentu keberhasilan dalam berda'wah, tetapi penampilan akan mempengaruhi penilaian mad'u kepada da'i. dengan demikian seoranf da'i dituntut juga sehat jasmani dan berpenampilan menarik.
Sebagaimana dalam pepatah jawa disebutkan "ajining diri ono ing lathi, ajining saliro ono ing busono", bahwa harga diri seseorang terletak di hati dan harga diri badan terletak pada pakaian yang dikenakan.Peibahasa tersebut menyiratkan maksud bahwa antara kepribadian dan pakaian sama-sama berpengaruh terhadap penilaian seseorang.
2. Mad'u merupakan penerima (sasaran dakwah).
Sebagaimana sasaran dakwah mad'u dapat dikelompokkan berdasarkan jenis kelamin: laki-laki dan perempuan, berdasarkan pendidikannya yaitu tingkatan SD (MI), SMP (MTs), SMA (MA) dan sarjana Strata Satu (S1), S2 maupun S3. Berdasarkan profesinya meliputi pegawai, guru, pedagang, wiraswasta, petani maupun pengusaha.
Berdasarkan strata sosial yaitu golongan awam, menengah, maupun golongan atas, serta berdasarkan tempat tinggal yaitu da'i yang tinggal di pedesaan maupun perkotaan, serta pengelompokkan yang lain sehingga perbedaan antar latar belakang mad'u yang berbeda-beda tersebut akan sangat mempengaruhi pemilihan materi, strategi maupun media dakwahnya.
3. Materi (Pesan Dakwah),
secara umum materi dakwah dapat dikelompokkan menjadi tiga bidang yaitu akidah, syari'ah dan akhlak. Disamping ketiga materi pokok tersebut, dalam dakwah juga memungkinkan diberikan materi yang berhubungan dengan kehidupan sehari-hari, misalnya muamalah, ibadah, maupun materi keIslaman yang lain tergantung kondisi mad'u dan kesesuaiannya dengan situasi dan kondisi.
Dalam hal akhlak sebagaimana kita ketahui ada beberapa pembagian yaitu:
Akhlak kepada Allah SWT (hablum minallah)
Akhlak kepada manusia (hablum minan naas). Hablum minan naas meliputi aklak kepada orang tua, akhlak kepada guru, akhlak kepada tetangga, akhlak kepada teman, akhlak kepada anak dan sebagaiinya.
Pembagian akhlak yang lain yaitu akhlakul karimah (akhlak terpuji) merupakan tingkah laku yang baik yang sesuai yang sesuai dengan norma agama maupun masyarakat dan lingkungan sekitar serta akhlakul karimah dapat diterima oleh masyarakat dan lingkungan sekitar serta akhlakul mazmumah (akhlak tercela) yaitu akhlak yang buruk merupakan akhlak yang bertentangan dengan norma agama dan norma masyarakat, sehingga akhlak ini harus dihindari umat Islam. Sehingga akhlak yang tercela ini juga tidak disukai oleh Allah dan manusia.
4. Metode
metode dakwah merupakan cara yang digunakan oleh da'i dalam menyampaikan materi dakwahnya kepada mad'u. Ada beberapa metode yang dapat digunakan dalam berdakwah yaitu hikmah, mauidhah hasanah, dan mujadalah (perdebatan) dengan baik. Disamping itu metode dakwah juga dapat dibagi menjadi: bil hal, bil mal, bil lisan. Adapun metode dakwah lain yang sering digunakan mad'u pada masa sekarang adalah ceramah, Tanya jawab, diskusi, demonstrasi, kisah, uswatun hasanah atau keteladanan dan sebagianya. Namun dari beberapa metode tersebut uswah hasanah termasuk dalam metode yang sangat digunakan, karena mad'u akan lebih mudah memahami dakwah yang diterimanya karena bisa langsung memahami materi melalui contoh perilaku dari da'i. Sehingga ungkapan arab yang berbunyi afshobul hal min lisaanil maqol, bahwa perbuatan lebih baik dari perkataan, artinya dakwah dengan menggunakan metode yang dapat didengar dan dilihat lebih membekas di pikiran mad'u daripada sekedar.
5. Media
adalah alat atau saluran yang dapat digunakan untuk menyampaikan materi dakwah kepada mad'u. Dengan media diharapkan materi dakwah dapat sampai kepada mad'u dengan tepat, sehingga sesuai dengan tujuan yang diharapkan. Secara umum media dapat dibagi menjadi dua yaitu media cetak dan media elektronik. Mengenai lebih detail mengenai media, berikut ini penulis ulas lebih rinci tentang media dakwah yang lebih memfokuskan pada film sebagai media dakwah.
Beberapa Media Dakwah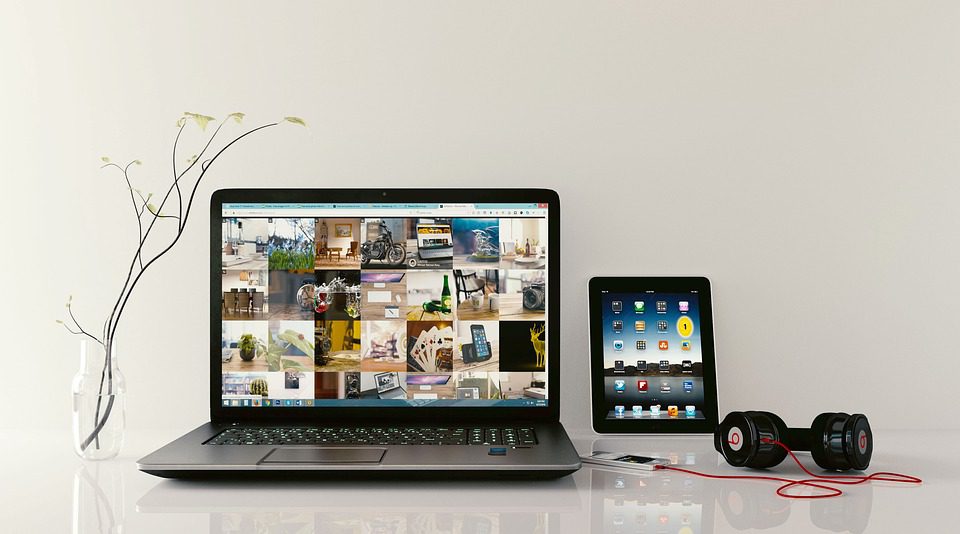 Sebelum membahas tentang jenis-jenis media dakwah, penulis akan menyampaikan beberapa pengertian tentang media terlebih dahulu. Secara sederhana media merupakan alat, sarana atau saluran yang mengantarkan pesan dari sumber kepada penerima pesan. Kata media berasal dari bahasa Latin medius yang secara harfiah berarti 'tengah', 'perantara' atau 'pengantar'. Dalam bahasa Arab, media adalah perantara atau pengantar pesan dari pengirim kepada penerima pesan.
Dari pengertian di atas para ahli komunikasi mengartikan media sebagai alat yang menghubungkan pesan komunikasi yang disampaikan oleh komunikator kepada komunikan (penerima pesan). Dalam bahasa Arab media sama dengan wasilah atau dalam bentuk jamak wasail berarti alat atau perantara.
Beberapa definisi media dapat dikemukakan sebagai berikut:
Hasjmy menyamakan media dakwah dengan sarana dakwah danmenyamakan alat dakwah dengan medan dakwah.
Hamzah Ya'kub (1992:47) media dakwah adalah alat obyektif yangmenjadi saluran yang menghubungkan ide dengan umat.
Syukriadi Sambas (2004: 53), media dakwah adalah instrumen yangdilalui oleh pesan atau saluran pesan yang menghubungkan antarada'i dan mad'u
Munir dan Wahyu Ilaihi (2006:32) wasilah (media) dakwah adalahalat yang digunakan untuk menyampaikan materi dakwah (ajaranIslam) kepada mad'u (penerima dakwah).
Wardi Bachtiar (1997: 35) media dakwah adalah peralatan yangdigunakan untuk menyampaikan materi dakwah.
Dari beberapa definisi di atas dapat disimpulkan bahwa media dakwah merupakan alat yang menjadi perantara penyampaian pesan dakwah dari da'i (penyeru dakwah) kepada mad'u (penerima dakwah). Jadi media merupakan alat dakwah, sehingga bentuknya merupakan alatkomunikasi. Akan tetapi ada sarana lain alat komunikasi tersebut, seperti tempat, infrastruktur, mesin, tempat duduk, alat tulis, alat perkantoran dan sebagainya.
Dari definisi tersebut, menurut penulis media dakwah merupakanalat/ sarana yang dapat digunakan untuk menyampaikan materi (pesan)dakwah dari da'i kepada mad'u, media ini sifatnya adalah membantudan mempermudah penyampaian materi tersebut, sehingga keberadaanmedia ini sifatnya adalah sebagai penunjang artinya karena kondisi
tertentu dakwah dapat dilaksanakan tanpa menggunakan media sebagaialat bantu.
Jenis-jenis Media Dakwah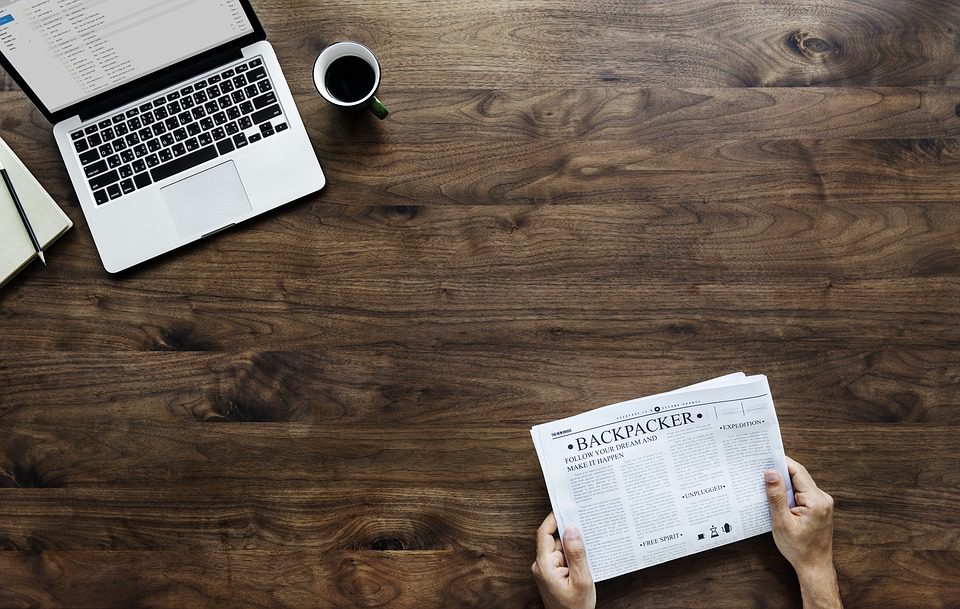 Membahas mengenai media dakwah, secara umum dapatdikatakan bahwa alat komunikasi apapun yang halal bisa digunakansebagai media dakwah.Alat tersebut dapat dikatakan sebagai mediadakwah bila ditujukan untuk berdakwah.
Ada beberapa pendapatmengenai jenis-jenis media dakwah, menurut A Hasjmy ( 1974: 269-270) media dakwah merupakan sarana dan alat dakwah yang meliputi: mimbar (podium) dan khitobah (pidato/ceramah); qalam (pena) dankitabah (tulisan):masrah (pementasan) dan malhamahn (drama): seni suara dan seni bahasa: madrasah dan dayah (surau); serta lingkungankerja dan usaha .
Pada sisi lain Syukur (1983:168-179) mengelompokkan mediadakwah menjadi enam macam yaitu; lembaga-lembaga pendidikanformal, lingkungan keluarga, organisasi-organisasi Islam, hari-haribesar Islam, media massa dan seni budaya. Semantara al-Bayuni (1993: 283-284) hanya memilah media dakwah menjadi dua yaitu madiamateri (madiyyah) dan nonmateri (ma'nawiyah).
Media materi merupakan segala yang bisa ditangkap pancaindra untuk membantu pendakwahdalam dakwahnya, seperti uacapan, gerakan, alat-alat, perbuatan, dansebagainya. Jika tidak bisa ditangkap panca indra yaitu berupa perasaan(hati) dan pikiran, maka dinamakan media nonmateri, seperti keimanandan keihlasan pendakwah.
Senada dengan hal tersebut Mira Fauziyah (2006: 102-103)membagi media dakwah menjadi dua macam; media dakwah eksternal (media cetak, media auditif, media visual, dan media auditif visual) dalam hal ini juga bisa diambil contoh Film sebagai Media Dakwah dan media dakwah internal (surat, telepon, pertemuan, wawancara dankunjungan).
Berdasarkan beberapa pendapat di atas, menurut penulis mediadakwah sebagai alat untuk mengkomunikasikan materi dakwah kepadaorang lain dapat diklasifikasikan menjadi tiga kelompok yaitu mediaterucap (the spoken words) yaitu alat yang bisa mengeluarkan bunyi sepertiradio, telepon, dan sejenisnya; media tertulis (the printed writing) yaitu media berupa tulisan atau cetakan seprti majalah, surat kabar, buku,pamflet, lukisan, gambar dan sejenisnya; media pandang dengar (theaudio visual) yaitu media yang berisi gambar hidup yang bisa dilihat dandidenga yaitu film, video, televisi dan sejenisnya. Atau media dakwah meliputi media audio, visual dan media audio visual.
Sementara itu Aziz (2009: 407) mengklasifikasikan media dakwahmenjadi dua bagian yaitu media tradisional (tanpa teknologi komunikasi)dan media modern (dengan teknologi komunikasi).
Jadi, ada beberapa jenis media diantaranya adalah media cetak dan media elektronik, media cetak dapat meliputi buku, jurnal, majalah,liflet, koran, pamflet, gambar maupun buletin. Sedangkan mediaelektronik dapat berupa radio, telefon, tape recorder, televisi, internetmaupun media sosial lainnya.Meskipun media banyak ragamnya, namun kenyataannya tidakbanyak jenis media yang biasa digunakan oleh da'i.
Beberapa media yang paling akrab dan hampir digunakan dalam kegiatan dakwahdiantaranya adalah memanfaatkan media pengeras suara atau taperecorder . Sedangkan media lain seperti kaset audio, video, VCD, slide(film bingkai), dalam realitasnya masih jarang digunakan meskipunsebenarnya sudah tidak asing lagi bagi sebagian besar pelaku dakwah. Anderson (1976) mengelompokkan media menjadi 10 golongan sbb :
TABEL. 2.1
No
Golongan Media
Contoh
I
Audio
Kaset audio, siaran radio, CD, telepon
II
Cetak
Buletin, modul, brosur, pamphlet
III
Audio-Cetak
Kaset audio yang dilengkapi bahan tertulis
IV
Proyeksi visual diam
OHT , film bingkai (slide)
V
Proyeksi ausio visual diam
Film bingkai (slide) bersuara
VI
Visual gerak
Visual Bisu
VII
VCD/Televisi
VIII
Objek fisik
Benda nyata, model, Laboran
IX
Manusia dan lingkungan
Guru, Pustakawan, Laboran
X
Komputer
CAI (Pembelajaran berbantuan komputer),

CBI (Pembelajaran berbasis komputer).
                [1]Mahmud Yunus, Kamus Arab Indonesia, (Jakarta: Hidakarya Agung, 1990), hlm. 27.
                [2] Abu Bakar Zakaria, al-Da'wa ila al-Islam, (Mesir: Dar al'Urulah, t.th), hlm. 8.
                [3]Mochtar Husein, Dakwah Masa Kini, (Ujung Pandang: Nuhiyah, 1986), hlm. 2.
                [4]Amrullah Ahmad, Dakwah Islam dan Perubahan Sosial, (Yogyakarta: PLP2M, 1985), Cet. Ke-II, hlm. 3.
                [5]M. Quraish Shihab, Membumikan al-Qur'an: Fungsi dan Peran Wahyu dalam Kehidupan Masyarakat, (Bandung: Mizan, 1998), Cet. Ke-XVII, hlm. 194.
                [6]Amin Rais,Cakrawala Islam, (Bandung: Mizan, 1996), Cet. Ke-VII,  hlm. 25-26.
                [7]Nasaruddin Razak, Metodologi Dakwah, (Semarang: Toha Puta, 1976), hlm. 6-7.