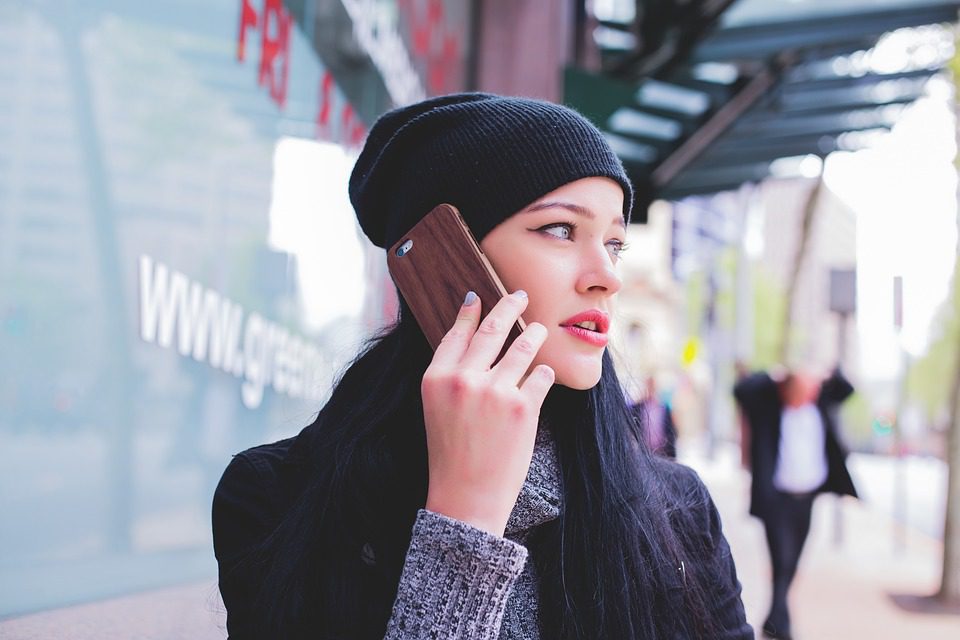 Film apabila ditarik benang lurus dengan komunikasi, maka para ahli memasukkannya dengan jenis komunikasi massa. Sedangkan komunikasi massa dikemukakan oleh Bittner dalam Rakhmat (2003: 188), yakni: mass communication is messages communicated through a mass medium to a large number of people.  Dari definisi tersebut dapat kita tinjau bahwa komunikasi massa haruslah menggunakan media massa.
Jadi, sekalipun komunikasi itu disampaikan kepada khalayak yang banyak tetapi tidak menggunakan media massa, maka itu bukan komunikasi massa. Media komunikasi yang termasuk dalam media massa adalah: radio siaran dan televise, keduanya dikenal sebagai media elektronik; surat kabar dan majalah, keduanya dikenal sebagai media cetak; serta media film. Film sebagai media komunikasi massa adalah film bioskop.[1]
Kompleksnya komunikasi massa dikemukakan oleh Severin dan Tankard (1992) dalam (Ardianto; Komala; dan Karlinah, 2004: 5) sebagai berikut: "Komunikasi massa adalah sebagian keterampilan, sebagian seni dan sebagian ilmu. Ia adalah keterampilan dalam pengertian bahwa ia meliputi teknik-teknik fundamental tertentu yang dapat dipelajari seperti memfokuskan kamera televisi, mengoperasikan tape recorder atau mencatat ketika berwawancara.
Ia adalah seni dalam pengertian bahwa ia meliputi tantangan-tantangan kreatif seperti menulis skrip untuk program televisi, mengembangkan tata letak yang estetis untuk iklan majalah atau menampilkan teras berita yang memikat bagi sebuah kisah berita. Ia adalah ilmu dalam pengertian bahwa ia meliputi prinsip-prinsip tertentu tentang bagaimana berlangsungnya komunikasi yang dapat dikembangkan dan dipergunakan untuk membuat berbagai hal menjadi lebih baik".
Berdasarkan pemaparan akan pemahaman tentang komunikasi massa kini kita bisa melakukan tinjauan bagaimana film dapat dipandang sebagai bentuk komunikasi massa. Sebagai media massa, film digunakan tidak hanya sebagai media yang merefleksikan realitas namun juga bahkan membentuk realitas. Adapun salah satu pengertian film adalah menurut UU nomor 33 tahun 2009 tentang perfilman, yaitu film adalah karya seni budaya yang merupakan pranata sosial dan media komunikasi massa yang dibuat berdasarkan kaidah sinematografi dengan atau tanpa suara dan dapat dipertunjukkan.
              Pertama, film sebagai karya seni budaya.Disini secara estetikanya film termasuk benda seni. Menurut Jacop Sumardjo (2000: 30), seni terwujud berdasarkan medium tertentu, baik suara (audio) ataupun gambar (visual) dan gabungan keduanya yang akan melahirkan bidang seni tertentu, seperti seni visual (seni rupa, seni patung), seni audio (seni musik),  dan seni audio visual (seni teater, seni tari, dan seni film).
Film sebagai benda seni harus inderawi, harus dapat diindera oleh publik seni.Dan benda seni hanya dapat menampung kerja indera penglihat (visual) dan pendengar (audio), tetapi tidak indera pembau, peraba, dan perasa (Sumardjo, 2000: 111).Konsep tentang seni atau estetik senantiasa berkaitan dengan pengetahuan dan kebaikan (kebajikan) dan merupakan seni yang paling menarik.Karena keindahan tertarik pada suatu karya sehingga keindahan adalah karya seni 'berada' dan bukan menjadi tujuan seni.
Sebab tujuan seni selalu komunikasi yang efektif.[2]Film sebagai seni yang sangat kuat pengaruhnya, dapat memperkaya pengalaman hidup seseorang dan bisa menutupi segi-segi kehidupan lebih dalam. Film bisa dianggap sebagai pendidik yang baik.Selain itu, film selalui diwaspadai karena kemungkinan dampaknya yang buruk.
[3]Pemahaman atas film sebagai bentuk seni ini pun diamini oleh JB Kristianto, selaku pengamat film di Indonesia dan terkenal dengan perannya sebagai kritikus film. Menurutnya, film ia maknai sebagai cerminan atau representasi kehidupan. Maka dari itu, film dapat pula menjadi media pembelajaran bagi khalayak.[4]
"Pada awalnya saya termasuk orang yang tidak percaya pada film sebagai media kesenian. Dibandingkan dengan sastra, teater, atau musik, rasanya film hanyalah pabrik hiburan tempat orang melupakan hidup kesehariannya, bukan tempat orang berkaca dan mendapatkan ilham untuk mengarungi kehidupan. Pendapat ini agak sok dan naif.Belakangan saya tahu bahwa film memiliki fungsi dan tujuan yang sangat beragam. Pandangan saya tentang film berubah ketika saya memperoleh kesempatan seminggu sekali menonton film-film Cekoslowakia di Pusat Kebudayaan Cekoslowakia pada awal 1970-an. Saya mulai menyadari bahwa film pun mampu menjadi replika kehidupan; bahwa film mampu duduk sama tinggi dengan seni sastra, teater, dan musik."
              Kedua, film sebagai media komunikasi massa. Pada bentuk pemahaman ini film dibuat berdasarkan rencana yang memperhatikan kaidah sinematografi karena bila berbicara tentang film maka mau tidak mau kita akan berbicara tentang fotografi karena pada perkembangannya film berasal dari kumpulan gambar bergerak.
Pada tahun 1895, Robert Paul dari Inggris mendemonstrasikan kepada masyarakat di London mengenai kebolehan proyektor film yang membuat serangkaian gambar statis (still photos) disorot ke layar dan serta merta menjadi gambar hidup (moving images)  diikuti pula oleh Alpha Thomas Edison di Atlanta AS yang memamerkan gambar hidup (vita-scope) tentang kenaifan dan kekonyolan tingkah laku seseorang kepada pengunjung Pameran Kapas sementara itu Lumiere bersaudara mengadakan pertunjukan gambar hidup (cinematographe) dan membawanya keliling ke Londong pada Mei 1896. Itulah sejarah singkat awal mula film ada hingga saat ini.[5]
Secara harfiah, film (sinema) adalah cinematographie yang berasal dari kata cinema (gerak), tho atau phytos (cahaya), dan graphie atau grhap (tulisan, gambar, citra). Jadi, pengertiannya adalah melukis gerak dengan cahaya.Agar dapat melukis gerak dengan cahaya, harus menggunakan alat khusus, yang biasa disebut kamera. Itulah mengapa seperti yang telah diutarakan tadi bahwa film tidak akan jauh dari kata 'kamera' dengan menggunakan konsep sinematografi dalam pembuatannya baik dengan atau tanpa suara.
Johan HM. Tjasmadi membagi terdapat tiga fungsi film, yaitu:
Film sebagai medium ekspresi seni peran yang berkaitan erat hubungannya dengan seni.
Film sebagai tontonan yang bersifat dengar-pandang (audio–visual) atau bisa dibilang sebagai hiburan.
Film sebagai piranti penyampaian pesan apa saja yang bersifat dengar pandang, oleh karenanya film berkaitan erat dengan informasi.[6]
Maka fungsi film tersebut senada dengan definisi Komunikasi Massa menurut Severin dan Tankard, bahwa komunikasi bisa dilihat dari sebagian keterampilan, sebagian seni dan ilmu. Lebih kompleksnyanya, dalam UU yang sama pada Bab 2 Pasal 4, film sebagai media massa memiliki berbagai fungsi, yaitu: penerangan, pendidikan, pengembangan budaya bangsa, hiburan, dan ekonomi.
Film sebagai media massa dilihat dari empat elemen tersebut dengan penjelasan bahwa sebagai penerangan, film merupakan media yang bisa mempromosikan nilai-nilai keragaman budaya dan kepribadian bangsa kepada masyarakat internasional. Dalam fungsi pendidikan, disebutkan bahwa film merupakan media yang mampu menjadi sarana pendidikan bagi khalayak melalui pesan-pesan di dalamnya.
Film juga sebagai media komunikasi yang mampu memantapkan dengan mengembangkan nilai-nilai budaya bangsa melalui gambar dan pesan yang terdapat dalam film, hal ini merupakan fungsi pengembangan budaya bangsa.Untuk fungsi hiburan, film menjadi media yang mampu memberikan hiburan bagi masyarakat secara umum.Dan pada fungsi ekonomi, bahwa perkembangan film sebagai sebuah industri berdampak pada strata ekonomi dan sosial dalam masyarakat.
Menurut Quick dan La Bau (1972: 11) serta McQuaill (2000: 18), film sebagai media komunikasi audio-visual memiliki karakteristik yang unik dan agak berbeda dengan media lain, di antaranya:
Memiliki dampak psikologis yang besar, dinamis, dan mampu mempengaruhi penonton.
Biasanya lebih dramatis dan lengkap daripada hidup itu sendiri.
Terdokumentasikan, baik gambar maupun suara.
Mudah disitribusikan dan dipertunjukkan.
Mampu membangun sikap dengan memperhatikan rasio dan emosi sebuah film.
Terilustrasikan dengan cepat sebagai pengejawantahan dari sebuah ide atau sesuatu yang lain.
Interpretatif: mampu menghubungkan sesuatu yang sebelumnya tidak berhubungan.
Mampu menjual sebuah produk dan ide (sebuah alat propaganda yang ampuh).
Mampu menjembatani waktu: baik masa lampau, sekarang, dan masa yang akan datang.
Mampu memperbesar dan memperkecil objek dapat memperlihatkan sesuatu secara mendetail.
Dapat menunjukkan sesuatu yang kompleks dan terstruktur.
Berorientasi untuk ditampilkan kepada publik.
Bersifat internasional dan membawa ideologi tertentu.
Tujuan dan Pengaruh Film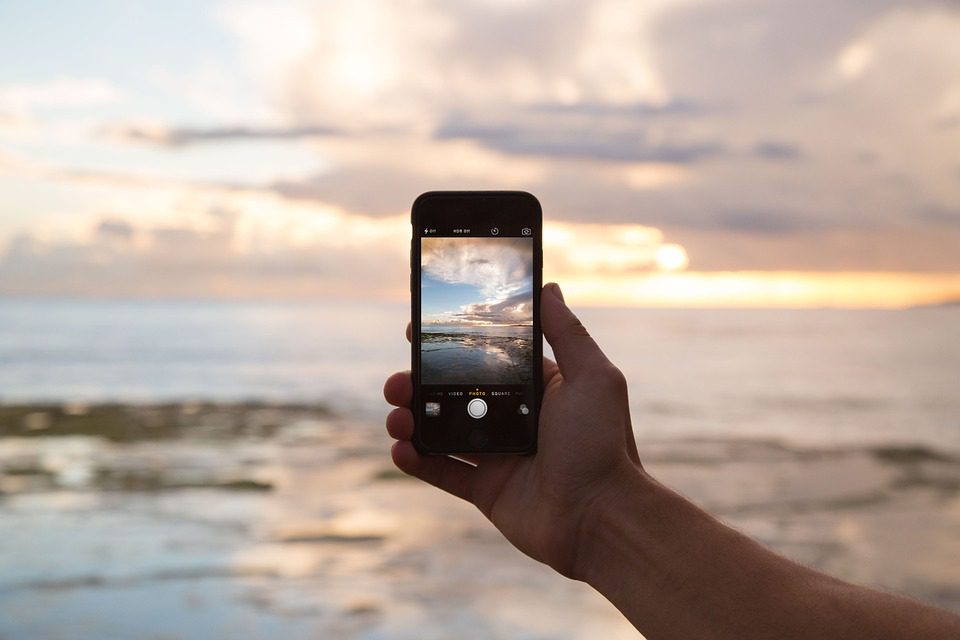 Film sebagai salah satu media komunikasi massa yang memiliki kapasitas untuk memuat pesan yang sama secara serempak dan mempunyai sasaran yang beragam dari agama, etnis, status, umur, dan tempat tinggal dapat memainkan peranan sebagai saluran penarik dengan pesan-pesan tertentu dari dan untuk manusia.
Dengan melihat film kita dapat memperoleh informasi dan gambar tentang realitas tertentu, realitas yang sudah diseleksi (Asep S. Muhtadi dan Sri Handayani, 2000: 95).Film mempuyai tujuan transmission of values (penyebaran nilai-nilai).Tujuan ini disebut dengan sosialisasi. Sosialisasi ini mengacu pada cara, dimana individu mengadopsi perilaku dan nilai kelompok.
"Film cerita memiliki berbagai jenis dan genre. Genre diartikan sebagai jenis film yang ditandai oleh gaya, bentuk atau isi tertentu. Terhadap film cerita, yang perlu dilihat, sejauh mana pembuat film dapat meramu dorongan subjektif dalam menggunakan bahan dasar berupa cerita. Film cerita, lalu dapat diartikan sebagai pengutaraan cerita atau ide, dengan pertolongan gambar-gambar, gerak, dan suara. Jadi cerita adalah bungkus atau kemasan yang memungkinkan  pembuat film melahirkan realitas atau kemasan yang memungkinkan pembuat film melahirkan realitas rekaan yang merupakan suatu alternatif dari realitas nyata bagi penikmatnya. Dalam pembuatan film cerita diperlukan proses pemikirian dan proses teknik. Proses pemikiran berupa pencarian ide, gagasan, atau cerita yang akan digarap, sedangkan proses teknis berupa keterampilan artistik untuk mewujudkan segala ide, gagasan, atau cerita menjadi film yang siap ditonton. Oleh karena itu, film cerita dapat dipandang sebagai wahana penyebaran nilai-nilai." (dalam Sumarno, 1996 : 10 – 13)
              Film dapat memberikan pengaruh yang sangat besar sekali pada jiwa manusia (penonton). Dalam suatu proses menonton sebuah film, terjadi suatu gejala yang disebut oleh ilmu jiwa sosial sebagai identifikasi psikologi (Effendy, 1981: 192). Pengaruh ini tidak hanya terjadi selama masa menonton saja namun bisa sampai waktu yang cukup lama.
Misalnya, peniruan terhadap cara berpakaian atau model rambut. Hal ini disebut imitasi. Contoh, terdapat efek film Ada Apa Dengan Cinta? (2002) yang menyebabkan banyak gadis -gadis SMA banyak yang menggunakan bandana sebagai penghias rambutnya, meniru tokoh utama dalam film tersebut, yaitu Cinta yang diperankan oleh Dian Sastro.
Maka film disadari maupun tidak disadari dapat mengubah pola kehidupan seseorang. Terkadang ada seseorang yang ingin meniru gaya hidup dari meniru kehidupan yang dikisahkan dalam sebuah film. Terkadang seseorang meniru atau menyamakan seluruh pribadinya dengan salah seorang pemeran film. Pengaruh sebuah film diantaranya:
Pesan yang terdapat dalam adegan-adegan film akan membekas dalam jiwa penonton, gejala ini menurut ilmu jiwa sosial disebut sebagai identifikasi sosial.
Pesan film dengan adegan-adegan penuh kekerasan, kejahatan, dan pornografi, apabila ditonton dengan jumlah banyak akan mengundang keprihatinan bayak pihak. Sajian tersebut memberikan dampak buruk dan kecemasan bagi gaya hidup manusia modern. Kecemasan tersebut berasal dari keyakinan bahwa isi film seperti itu akan mempengaruhi efek moral, psikologi, dan sosial yang sangat merugikan, khususnya pada generasi muda dan akan menimbulkan anti sosial.
Pengaruh terbesar yang ditimbulkan film yaitu imitasi atau peniruan. Peniruan yang diakibatkan oleh anggapan bahwa apa yang dilihatnya wajar dan pantas untuk dilakukan setiap orang. Jika film yang isinya tidak sesuai dengan norma budaya bangsa (seperti seks bebas, penggunaan narkoba) dikonsumsi oleh penonton remaja, maka remaja generasi muda Indonesia bisa rusak (Aep Kusnawan, 2004: 95).
Dalam teori film psikoanalisis, baik keadaan menonton (viewing states) maupun 'teks' film itu sendiri dianggap dapat menggerakkan fantasi alam bawah sadar penonton (unconscious fantasy) (Jowett dan Linton, 1980: 100). Dengan menonton film, penonton diajak untuk memproyeksikan hasrat bawah sadarnya ke dalam film.
Akibatnya, film pun seolah-olah menjadi arena bagi pementasan fantasi yang berasal dari hasrat alam bawah sadar penontonnya (Stam, Burgoyne dan Lewis, 1998: 141; Tjasmadi: 207; Narendra: 98).Bertaut dengan gejala ini, Kuhn (1995: 430) menyebut film sebagai mesin pembuat kesenangan (pleasure machine).
Oleh karena itu, karena pengaruh film sedemikian besarnya kepada khalayak (penonton) maka seharusnya setiap penonton yang menonton film harus pandai dalam memilih dan memilah informasi yang terkandung dalam konten sebuah film. Menurut O'Shaugnessy dalam bukunya Media and Society: an introduction (1951):
"To make full sense of text (to give it meaning) in isolation.Text produce meanings by refering to the world outside themselves and by using pre-existing codes of representation. We, as audience members, have to have: (1) Knowledge of the real world to which text refers and (2) Knowledge of the conversations of the text mediums (it's photographic, cinematic, or televisual codes of representation)."
Istilah 'Text' disini mengacu pada jenis media massa itu sendiri, yang berarti dapat kita tinjau pada penelitian ini adalah film. Maka didasarkan pemahaman yang diturakan oleh O'Shaugnessy, seseorang akan mampu memiliki kapabilitas menafsifkan atau memaknai film apabila mereka memiliki: (1) Pengetahuan akan realitas nyata untuk menjadi pembanding pada konten sebuah film dan (2) Pengetahuan mengenai teks pesan film.
                [1]Ardianto, Elvinaro; Komala, Likiati; dan Karlinah, Siti, Komunikasi Massa Suatu Pengantar  (revisi), (Bandung : Simbiosa Rekatama Media, 2009), hlm. 3.
                [2]Peransi, D.A., Peransi dan Film, (Jakarta : Lembaga Studi Film, 1997), hlm. 36.
                [3]Marselli Sumarno, Dasar-dasar Apresiasi Film, (Jakarta : Grasindo, 1996), hlm. 85.
                [4] JB Kristanto, Nonton Film Nonton Indonesia, (Jakarta: Penerbit Buku Kompas, 2004), hlm. 3.
                [5]Johan HM. Tjasmadi,100 Tahun Sejarah Bioskop di Indonesia, (Bandung: Megindo Tunggal Sejahtera, 2008), hlm. 24.
Zannira
Ali Ridho
Zamhari