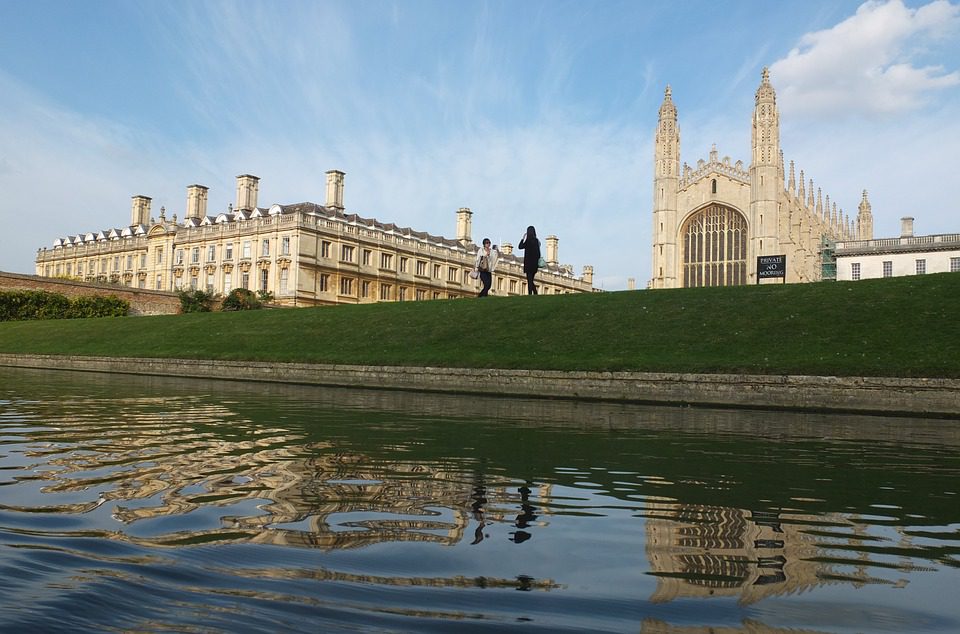 Siapa yang tak ingin melanjutkan pendidikan ke jenjang kuliah? Pendidikan tinggi adalah dambaan bagi banyak orang. Bagi Anda yang sedang berburu beasiswa ke luar negeri, program beasiswa penuh master & PhD di University of Cambridge Inggris adalah salah satu pilihan terbaik. The Gates Cambridge Scholarship Programme, dari namanya saja sudah bisa ditebak bahwa program beasiswa ini didanai oleh Bill Gates melalui Bill and Melinda Gates Foundation dan perkuliahan dilakukan di University of Cambridge, Inggris, salah satu universitas paling prestisius di dunia.
Program beasiswa yang sangat kompetitif ini menjaring para calon pemimpin potensial dari seluruh penjuru dunia untuk menimba ilmu di bidang yang digeluti mereka baik untuk jenjang Master maupun PhD (by research).
Cakupan Beasiswa:
Biaya perkuliahan
Biaya hidup
Tiket pesawat terbang pergi pulang
Biaya visa
Persyaratan Umum:
Bukan warga negara Inggris
Memenuhi persyaratan akademis untuk masing-masing program studi yang dipilih
Memiliki prestasi akademik yang istimewa
Memiliki kepemimpinan yang menonjol
Berkomitmen untuk membantu orang lain
Prosedur dan Batas Akhir Pendaftaran;
Pendaftaran dilakukan bersamaan dengan pendaftaran ke program studi di Laman Pendaftaran University of Cambridge, jadi pelamar tidak perlu mendaftar khusus untuk program Beasiswa Gates Cambridge ini. Untuk tahun ini, pendaftaran baru dibuka tanggal 3 September 2018.
Di form pendaftaran tersebut ada bagian khusus untuk beasiswa ini. Batas akhir pendaftaran bervariasi sesuai program studinya, antara tanggal 6 Desember 2018 sampai 4 Januari 2019.
Harap membaca dengan seksama penjelasan lebih rinci program ini di situs resmi Gates Cambridge.